The Man Who Planted Trees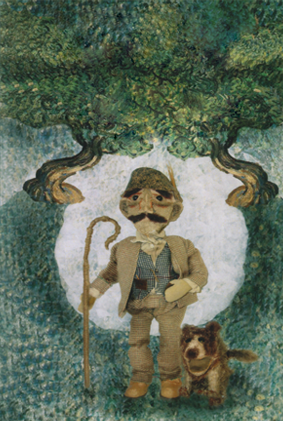 "Laughs, heartbreak, war, regeneration, scented breezes, sparkling wit and the best dog puppet ever. Perfect for children and grown-ups. Terrific." (The Guardian)
This multi-sensory theatrical adaptation of Jean Giono's environmental classic tells the inspiring story of a shepherd who plants a forest, acorn by acorn, transforming a barren wasteland. As much a touching tale as it is a hilarious puppet show, THE MAN WHO PLANTED TREES shows us the difference one man (and his dog!) can make to the world. Suitable for adults and children aged 7+.
Leaf By Niggle
LEAF BY NIGGLE is touring in autumn 2017.
For enquiries please contact Alice McGrath at Red Bridge Arts.
"Tolkien's lord of small things ... enchanting one-man show" ★★★★ Guardian.
"exquisite … so beautifully told … completely seductive" ★★★★ Scotsman.
"intricately layered telling of Tolkien's short story." ★★★★ The Stage.
"Absence of orcs can't spoil this wizard show." ★★★★ The Times.
"vividly evocative soundscore by Karine Polwart" ★★★★ The Herald.
"shines with style." ★★★★ Edinburgh Guide.
"a salve on the soul" ★★★★ The List.
"an exceptional story teller … difficult to fault" ★★★★ Young Perspectives.
"a simple but charming theatrical experience" ★★★★ The Reviews Hub.
"rich and complex … universal and timeless" ★★★★ TV Bomb.
"If you use even a tiny amount of your imagination, a picture forms in your head and then, a story starts forming too. I really really loved it. I would give it 5 stars." ★★★★★ All Edinburgh Theatre, Junior Review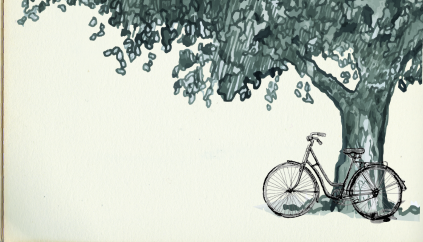 JRR Tolkien's Leaf By Niggle
Niggle is a painter. Not a very successful one, partly because he has so many other things to do. For some time he has been obsessed with one particular canvas - a curious picture of a tree with a vast landscape stretching out behind it. The painting keeps getting bigger and bigger, but Niggle has a journey to make ...
In 1939 Tolkien was despairing of ever bringing his great work The Lord of the Rings to a conclusion. One morning he woke up with the story Leaf by Niggle complete in his mind and wrote it down. This poignant story, about an artist on a curious journey, is often seen as an allegory of the writer's own creative process and life.
Surrounded by ladders, bicycles, easels and heirlooms, Richard Medrington (Jean from The Man Who Planted Trees) recounts Tolkien's miniature masterpiece, with a soundtrack composed by Karine Polwart and Michael John McCarthy.