Info For Venues
Running time is approximately 65 minutes
Age suitability: For adults and children aged 7+
Technical Summary
2 performers and 1 stage manager/audio operator, this simple show plays to an optimal audience of 150-250 in raked, end-on seating in an intimate black-box theatre. Larger audiences can be accommodated depending on the nature of the space. Playing space approx 5m deep, 8m wide. 20 sound cues and 20 lighting cues (basic front washes, up to 5 specials).
We ask venues to provide a small props table. When travelling internationally, we also ask for 2 stage weights and 2 old-fashioned chairs. In larger venues, lapel/lavalier mics are very helpful. The set is compact and low-risk. We need easy access from the stage to the auditorium because twice during the show, the performers enter the audience to waft scented fans or spray misted water.
Language
The show is in English with a little French. The company has performed in French at the 2011 Charleville-Mézières World Puppetry Festival and in Montreal in 2012.
2018-MWPT-Programme-Notes (Updated November 2018)
mwpt-tech-spec-overseas-2016Overseas Tech Spec Overview, Updated 2016.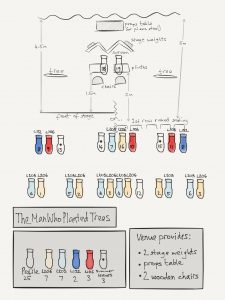 LX Stage Plan – Metric.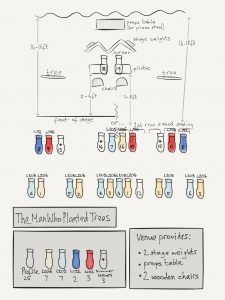 LX Stage Plan – Imperial.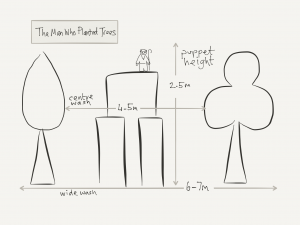 Elevation – Metric.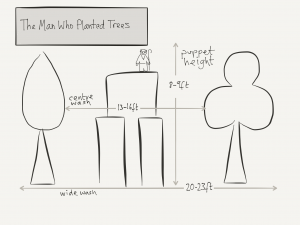 Elevation – Imperial.